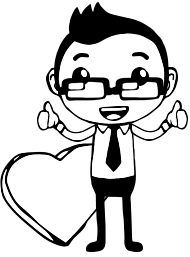 Rockware Interactive Technologies invites you to browse a few of our most recently submitted Client Testimonials. Are you a previous or current client? Submit Your Review Here, we'd love to hear what you have to say!

* StormLogix, an It Development company, needed a WordPress expert to customize a new site for their client, Stef's Fabrication Specialties, and after hiring Rockware IT, this is what StormLogix owner, Joe Martinez had to say:
"Rockware-Tech is hands down one of the best IT Vendors I have ever had the pleasure to do business with. I have been outsourcing projects all over the world since 1997 and I have never had such piece of mind when it came to managing this vendor. The Senior Programmer single handily tackled each and every issue I had and delivered more then I even asked for. Websters dictionary needs to update their definition for the word "Professional" to include a footnote for Rockware-Tech. Before the job was even awarded I knew that StormLogix (My Company) had made the right decision to choose this vendor. I personally had experience where Rockware-Tech was working almost around the clock in order to achieve our goals. Late night work, all nighters and sleep deprivation aside, the quality and attention to detail in every aspect of this project is one that every IT business should look to strive for. Having served in the United States Marine Corp my expectations might be a little higher then the average Joe… I cannot tell you how instrumental Rockware-Tech was in delivering a project that exceeded my expectations as well as my clients. Plain and simple… having Rockware-Tech working on my project equaled success and I look forward to working with them again in the very near future. StormLogix – Information Technology Solutions"

Joe Martinez,  StormLogix
* Julie Urlaub, founding member of Taiga Company, a Social Media Consulting firm focused on Green Businesses, came to us with a new direction to take on the company website which hadn't been updated in a while, along with a rather large integration project, combining both the company website and the company blog which had long since been managed with Oracle. This is what Julie had to say after our successful completion:
"Rockware IT excelled on our project! Extremely competent, thorough, attentive, professional, and great at being in constant communications throughout the entire project. I would HIGHLY recommend using Rockware IT as I"ll continue using them past this project."

Julie Urlaub, Taiga Company
Sweet Chi Box
* Katie Weber, founder of Sweet Chi Box and Red Lotus Letter, an admired & loved Feng Shui Consultant, came to Rockware for various types of Technical Support, and was so pleased with our results, that she not only returned a few weeks later, she also hired us on as her Webmaster for monthly maintenance and support. This is what Katie had to say about her experience with Rockware:
"Nicole Edwards is a complete joy to work with. She did the work the way I needed it, when I needed it AND communicated with me clearly and in a positive and enthusiastic way. So often communication on programming and web issues is barely there with just a "No," "Ok," or "Working on it" for a reply. She was fast, courteous, communicative and reasonably priced for the work. I can't say enough good things about my experience. I will be working with Nicole again."
and after her next experience a few weeks later…..
"Excellent work…exactly as needed and done on time! Will use Rockware-Tech again…and again."

Katie Weber, Sweet Chi Box
Glamcure
* Amber Lichty, from Glamcure, needed a custom built WordPress plugin for her new start up fashion eCommerce store, which not only required an entirely custom solution built from the ground up specifically for Glamcure, but was quite complex in it's nature. We were happy to build it for her and step up to the challenge! Once we built it exactly to specification and installed it for her, this is what she had to say:
"Nicole and her team were extremely attentive to keeping us abreast of the project status as they were working. Nicole's professionalism and expertise is very refreshing, and we look forward to having her work on our next project in the coming months. Amber Lichty- Glamcure"

Amber Lichty, Glamcure
Excel Publishing
* Mr. Tom Freiling, Associate of Excel Publishers, founder of Xulon Press, and published author, was quite excited to team up with Rockware on many different projects, including website development, technical support, custom integrations and graphic design for ePray, Excel Publishers and Junior Monet, as well as several currently ongoing projects. He had finally found a true 'one stop' development company, able to handle the entire spectrum of a business' online presence, from programming and customized complex software applications, to eCommerce solutions, to graphic design and web development, and even to logo design and brand development. Mr. Freiling summed it up like so:
"It's not easy to find IT help you can rely on, but Rockware delivers in every way. They go beyond the norm, doing quality work and also giving advice based on 10+ years of experience. We now hire Rockware to handle ALL of our IT needs. They truly are a 'one stop' IT Company. Tom Freiling – Excel Publishers"

Tom Freiling, Excel Publishers
XT Fitness
* When owner and founder of XT Fitness needed an advanced post query, not readily available or built-in to WordPress by default, he called on us to create that functionality for him. Here is what Robb had to say after completion:
"In all my years of business I wish they all went this well. Rockware-Tech is highly recommended and when I get in a bind or have a need, I will not hesitate to make contact again. Cheers!"

Robb, Client
Naturally Naked Pets
* Marcie DeWolf is a passionate animal lover and it shows through in her business Naturally Naked Pet Products. She came to us with a website that was in place and live, but with a malfunctioning eCommerce and affiliate system. As soon as we got started, we noticed the problems right away, fixed her up and got her back up and running in no time at all. Marcie was so happy with our work, we became her regular go9-to web programmers (a very common theme with almost all of our clients!), here is what she had to say after a few more projects:
"Excellent work and follow through as usual! Easy to work with and understand! I will be using again. Marcie DeWolf – Naturally Naked Pets"

Marcie DeWolf, Naturally Naked Pets
Don't Belong Here
* When owner and founder of Don't belong Here, LLC decided to build their eCommerce website, Rockware IT came in to create the custom look they needed, as well as to establish a long term business relationship. Here's what owner Vuslat had to say about our work:
"Great experience!!! Definetly recommend. She was not only able to fix the issue but went out of her way to look for diffirent solutions to the problems we were having. Will continue working with her."

Vuslat, Client
* Chad Jeffers, owner and founder of INeedProfit.com, needed advanced systems administration for a VPS hosted with GoDaddy, inc. He came to us and we were able to install, configure and set up the needed additions to his VPS. Here is what he had to say upon completion:
"Rockware knows what they are doing. Great communication and very fast as well."

Chad Jeffers, Client
* As founder of The Athena Network, a business netowrking solution for women, Jacqueline Rogers was looking for an IT Expert to handle their extensive network of 50+ websites. She found an excellent solution in Rockware IT, and this is what she has to say about Rockware:
"Nicole (CEO, Rockware IT) delivered what I asked for and then some more! What an incredible supplier to work with. Will definitely do so again, am seriously blown away at how quick she finished something that had been dragging me along. Thank you so much Nicole!"

Jacqueline Rogers – The Athena Network
* Miss Vanarsdal, with Caskey Training, needed an IT Professional to translate their Spanish community website, Vendedor Por Accidente, as well as redesign the home page/footer, rebuild the log in process and revamp both the payment and membership systems, in addition to many advanced programming projects and maintenance on their main site, Caskey One Training. Rockware IT was happy to do it! This is what Miss Vanarsdal had to say:
"Great contractor!!!!!! She was VERY detailed, very knowledgeable, easy to work with and always kept me up-to-date with information. I highly recommend and plan to use this contractor for future projects. Two thumbs up!"

Jillian Vanarsdall – Caskey Training
Preset Emporium
* Cole came to Rockware for help getting his small (but awesome!) eCommerce site up & running and with a design that matched his Photography & Lightroom skills. Of course we were more than happy to help! This is what Cole had to say after our successful completion:
"I couldn't recommend Nicole more. Her communication is wonderful and her skills are even better."

Cole V., Preset Emporium
* Bona Venture Stables LLC is a horse racing organization dedicated to providing the average investor an opportunity for ownership in a major league sports franchise, and had need of an expert Word Press developer to develop their Word Press site venture. Here is what Joe Travers, contact for the project, had to say about Rockware IT after completion:
"Nicole was very prompt and responsive to work with. Her dedication, passion, and knowledge showed through as she completed my project in half the time we agreed upon. She not only completed what I asked, but went above and beyond the scope of the project. I would highly recommend Rockware to others and will consider them for future projects. Thanks!"

Joe Travers – Bona Venture Stables
* In collaboration with SEO Websites owner, Al was looking to have membership based websites built, for two professional Thai models and their fans. Rockware IT was given the job, and built both websites, for Anya and Pav, respectively. Here is what Al had to say about Rockware at project completion:
"We were very impressed with this contractor (Rockware IT). The communication was excellent and we believe that to be an essential factor in success."

Al Lock – Al Lock Photography
* A foreclosure/real estate consulting service, The Estates had an extensive web scraping project,  Rockware wrote several custom applications to collect all records from 35+ county and recorder sites, and display results in a user friendly database. Tyson Brooksby, our contact for the project, had this to say at project completion:
" If you need a scrapper done. No one can do it better. This Company has worked Side by side with us and is by far the best company we have ever worked with. A+, Gold Star, Contact me anytime and I can give details about the difficulty/cost of the project completed. Amazing work."

Tyson Brooksby – The Estates, LLC
* A passionate pharmacist with many years of experience and education, Jason was looking to start a blog dedicated to helping the public with their medical/medicinal questions and needs. Rockware IT was happy to help and designed a blogging platform, The Honest Apothecary, that met perfectly with his goals and future plans. Here is what he had to say about Rockware:
"Nicole (owner, Rockware IT) far exceeded my expectations with this site. I would highly recommend her work and look forward to an opportunity to work with her again. "

Jason P. – The Honest Apothecary
Contact Us today – soon, your company's name might be right here!